For over 20 years, GT Grandstands™ has been a leading designer/manufacturer of grandstands and bleacher seats for all applications of spectator seating. We offer a wide range of products and services – permanent grandstands, press boxes, renovations, angle frame bleachers, team benches, and aluminum picnic tables - to meet all of your seating needs. We also build custom football bleachers and baseball bleachers for high schools and universities. If a standard design does not meet your site and capacity needs, we can custom build a structure to meet your exact requirements. All of our products offer outstanding quality at a very competitive price.

In 2019, we received a distinguished facility award from ASBA for our contribution to UW Green Bay Soccer Stadium. It is given to facilities that exhibit industry excellence in their design and construction. Click to view the grandstands and to learn more about the award!
Explore our portfolio of the wide arrange of projects we have completed including:
2 million
football stadium seats
500000
VIP chairs installed
WHY GT GRANDSTANDS
Personalized manufacturing larger distribution network to provide more options and competitive pricing
Comprehensive Sales/Design team with extensive knowledge of grandstand, bleacher, press box, and team bench construction
Innovative solutions for unique customer requirements including distribution, delivery, and installation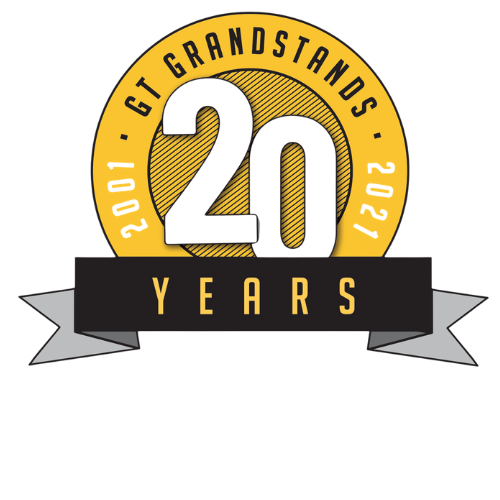 In 2021, GT Grandstands proudly celebrates 20 years of seating design, construction, and service. We're In The Game!
RESOURCES
Since 2001, GT Grandstands™ has been a leading designer/manufacturer of grandstands and bleachers for all applications of spectator seating.
Doing this project with Stadium Solutions and GT Grandstands using the KPN contract not only saved us money but expedited the process. Thank you for a job well done. I am looking forward to doing future projects with you.
Mr. Ronald Blatt, Director of Maintenance and Construction Marshall County Schools, West Virginia