Soccer Bleachers
WE'RE IN THE GAME... with Soccer Stadium Bleachers!
We work with high schools and universities to build custom soccer stadium bleachers to their exact specifications. Soccer games allow hundreds of people to join together and cheer on their chosen team. At GT Grandstands, we build custom soccer bleachers with aluminum or galvanized steel to last through thousands of games.
We can build to your exact specifications allowing for:
Seating Capacity
Spectator Flow
Space Availability
Sightline Requirements
Applicable Building Codes
Revenue Generation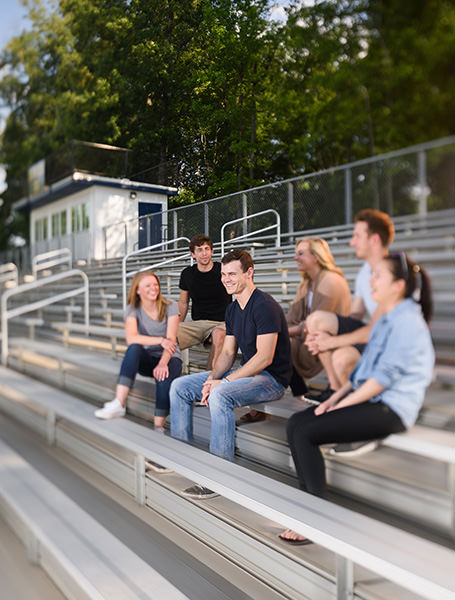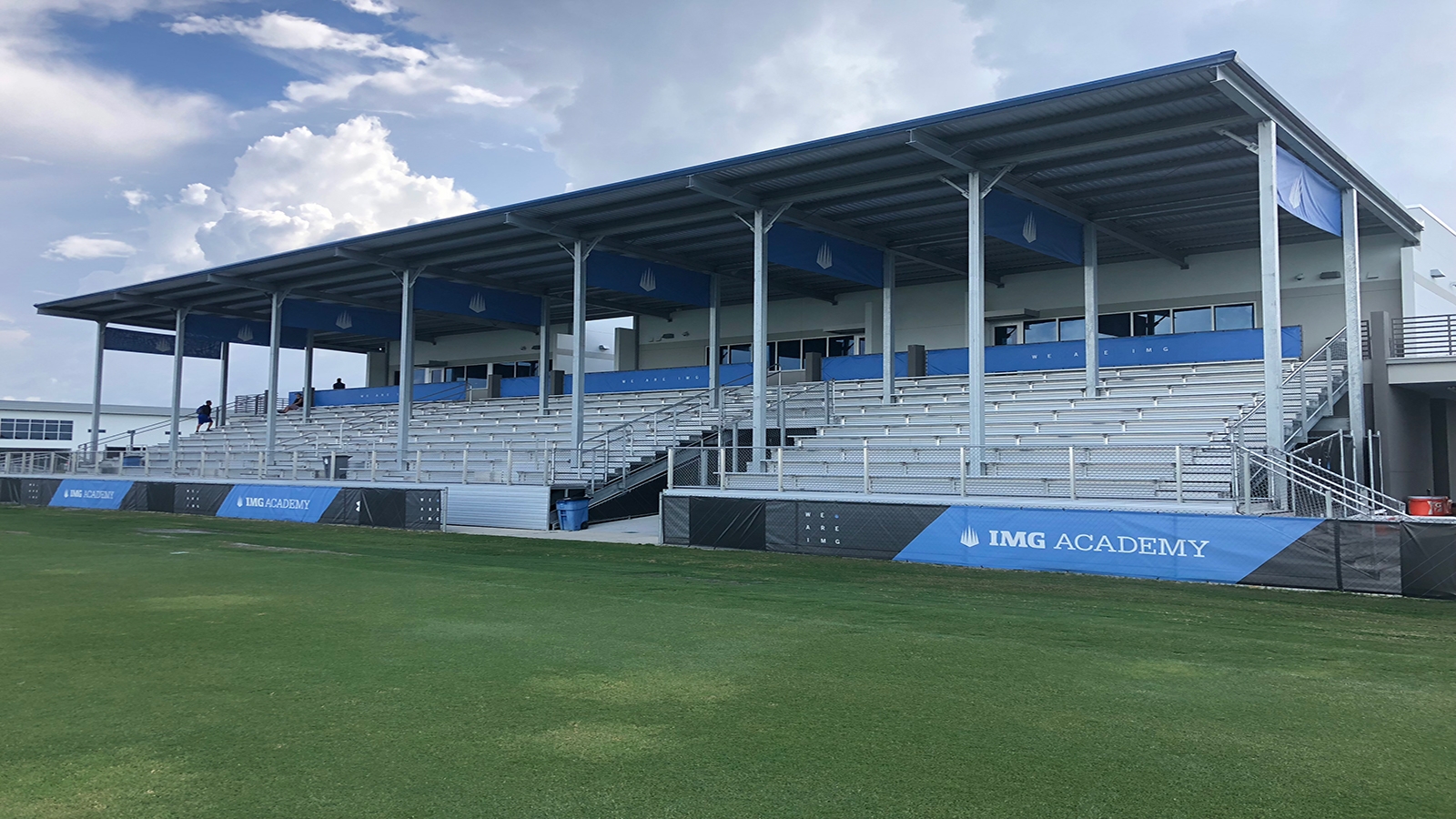 An ongoing partner with GT Grandstands, IMG Academy in Bradenton, FL ordered this new soccer stadium featuring galvanized steel I-beam construction and a full roof structure. The custom seating includes a 14" rise/33" tread for the ultimate comfort seats and best sight-lines for this site. The fully closed, interlocking deck and roof structure integrated with building behind the seating is also unique to this custom structure.

IMG Team Soccer
SEATS
702
ROWS
10
OVERALL SIZE
121'
SPECIAL FEATURES
Galvanized steel I-beam, full roof structure, 14" rise/33" tread,Fully closed interlocking deck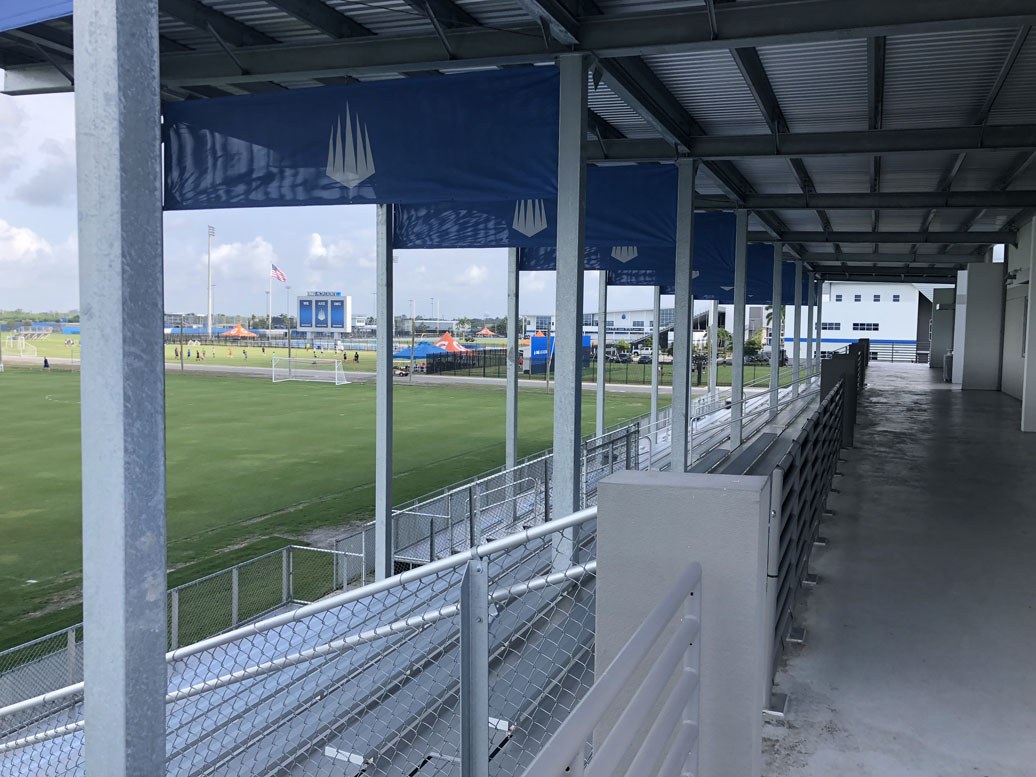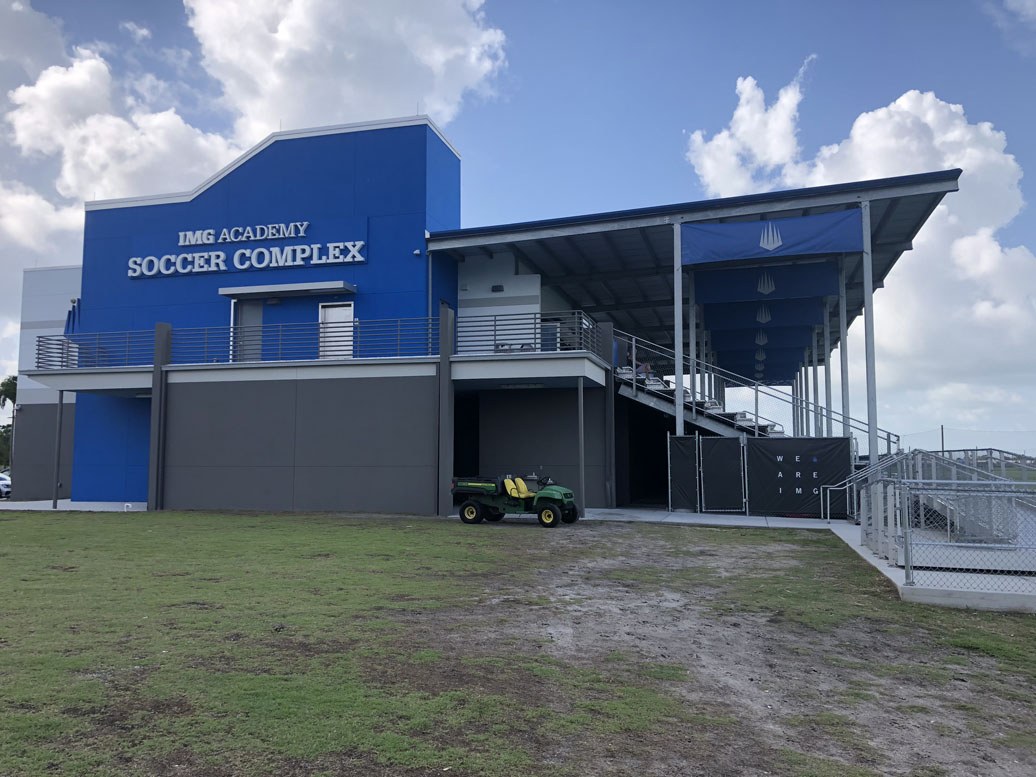 Soccer Field Team Benches
Every soccer field needs high quality aluminum benches along the sideline. We developed a series of portable aluminum team benches with and without backs and a series of permanent steel-legged benches also with and without backs. We've designed them to be used on the sideline of soccer fields! All our aluminum benches are maintenance free and built to the highest quality. Click to learn more!
---
Our Customers have rated GT Grandstands
Soccer Bleachers
5
/5 based on
10
customer reviews
Bleachers for Soccer
"I think the neatest part is the curbside appeal, It looks like a stadium and less like you are walking into bleachers. The ornamental fencing and the greenscape make it look great. " - Dale Robinson, Director of Parks and Recreation, Spanish Fork, Utah
GT Grandstands
"The Days of '47 Cowboy Games & Rodeo would like to thank GT Grandstands for helping us build the arena in record time. We are thrilled to provide one of the finest rodeo venues in the nation for both our cowboys and fans, as we celebrate our pioneer heritage during the Days of '47 celebrations." - Dan Shaw, Days of '47 Rodeo
Bleachers
"As an independent company, Stadium Solutions could pick any bleacher manufacturer to promote. Many companies have approached us to see if we would carry their product. However, we only want to design and build the best in the business – that is why we represent GT Grandstands." - Mark Klopfer, President, Stadium Solutions, Inc
High School Soccer Bleachers
"Doing this project with Stadium Solutions and GT Grandstands using the KPN contract not only saved us money but expedited the process. Thank you for a job well done." - Brian Jackson, Superintendent, West Greene School District
GT Grandstands
"Our bleacher from GT Grandstands was a game changer for our facility and allowed us to substantially increase both the size and quality of events we host at the YMCA Aquatic Center!" - Mike Brady, Executive Director, YMCA Aquatic Center & YCF Swim Team