Rodeo Bleachers
WE'RE IN THE GAME... of Rodeos!
For many people around the world, the rodeo is an annual tradition enjoyed by multiple generations! The rodeo brings thousands of people together to watch the events and cheer on their favorite riders... or the animals they're riding! At GT Grandstands, we build our rodeo bleachers and stadiums to withstand years of fun for the whole family, rain or shine.
We can build custom bleachers and stadiums for rodeos and fairgrounds to fit your exact specifications.
Seating Capacity
Spectator Flow
Space Availability
Sightline Requirements
Applicable Building Codes
Revenue Generation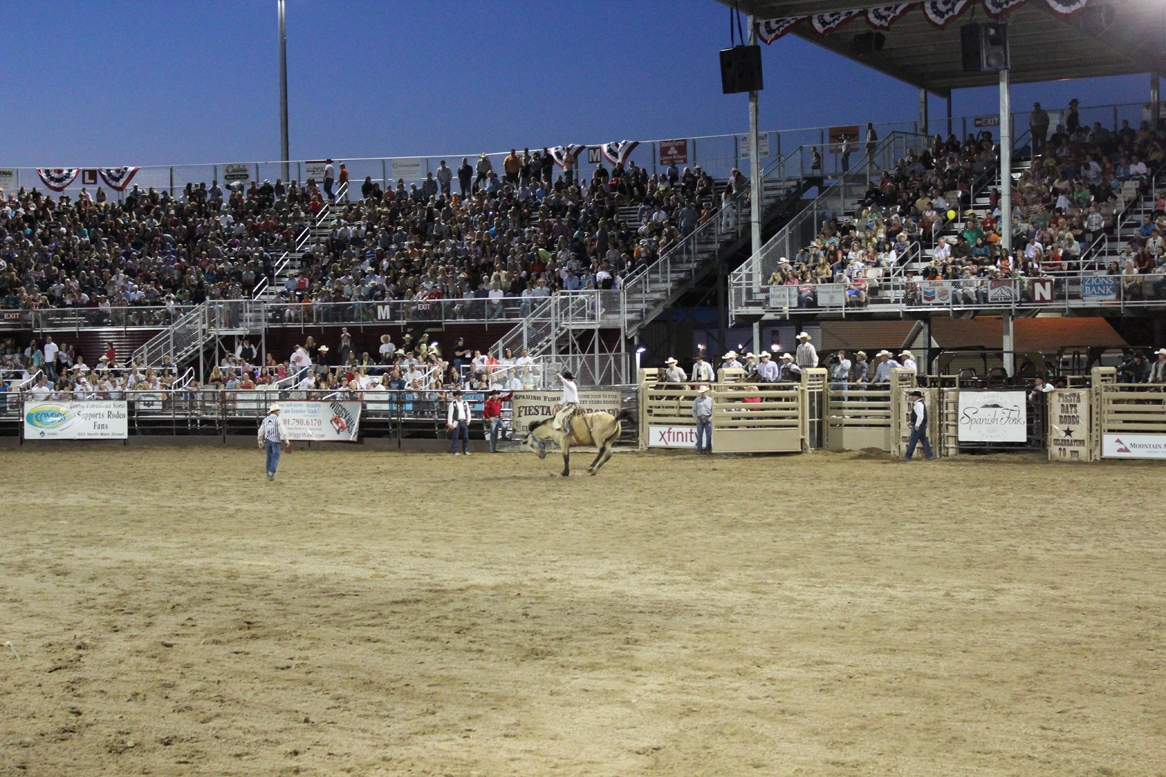 Spanish Fork
SEATS
9,139
ROWS
19
OVERALL SIZE
965' Circumference
SPECIAL FEATURES
Mitered, "oval-shape", partial roof over side sections, comfortable seat widths, and 1,046 chair seats.
Days of '47 Rodeo
SEATS
10,253
ROWS
22
OVERALL SIZE
1,247' Circumference
SPECIAL FEATURES
Mitered, "wrap-around" design to encase rodeo arena, fully integrated partial roof structures, fully integrated and ground level concessions and restrooms, fully integrated bucking chutes/holding pens and rough stock chutes, announcer's booth on grade at arena end, and video board support structures.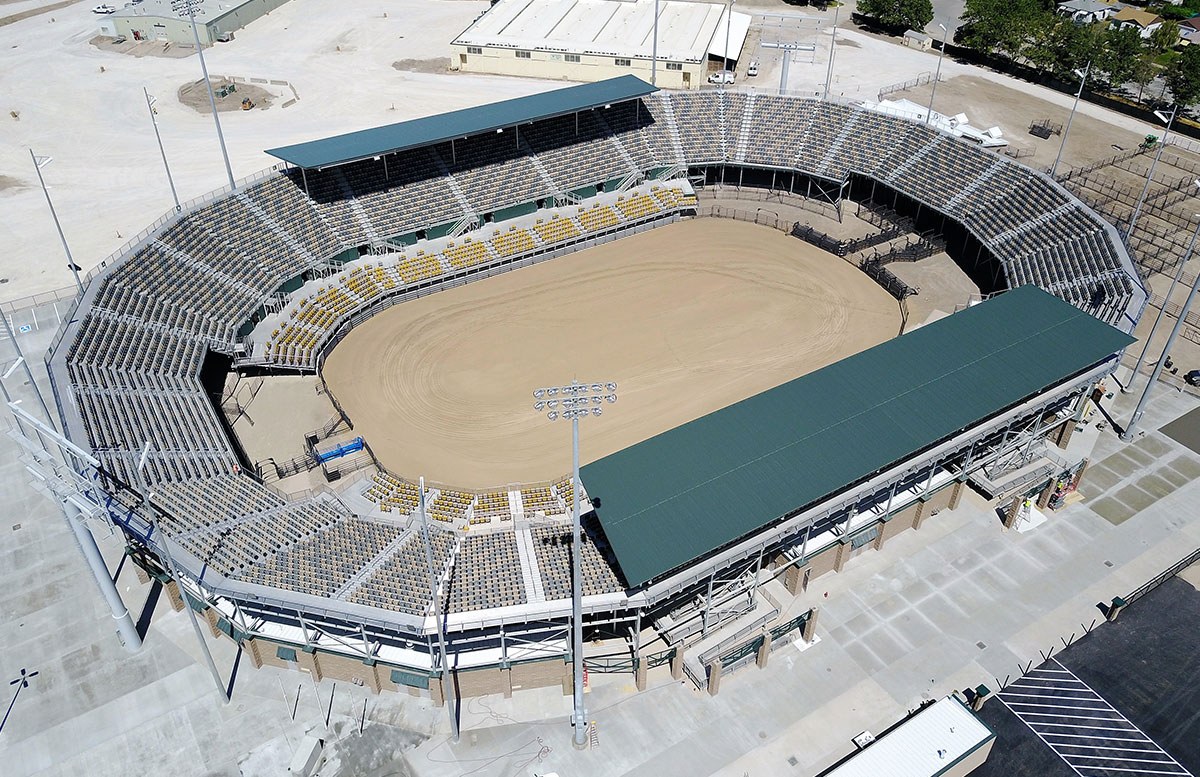 Our Customers have rated GT Grandstands Rodeo Bleachers 5/5 based on 10 customer reviews
"I think the neatest part is the curbside appeal, It looks like a stadium and less like you are walking into bleachers. The ornamental fencing and the greenscape make it look great. " - Dale Robinson, Director of Parks and Recreation, Spanish Fork, Utah
5/5
"The Days of '47 Cowboy Games & Rodeo would like to thank GT Grandstands for helping us build the arena in record time. We are thrilled to provide one of the finest rodeo venues in the nation for both our cowboys and fans, as we celebrate our pioneer heritage during the Days of '47 celebrations." - Dan Shaw, Days of '47 Rodeo
5/5
"As an independent company, Stadium Solutions could pick any bleacher manufacturer to promote. Many companies have approached us to see if we would carry their product. However, we only want to design and build the best in the business – that is why we represent GT Grandstands." - Mark Klopfer, President, Stadium Solutions, Inc
5/5
"Doing this project with Stadium Solutions and GT Grandstands using the KPN contract not only saved us money but expedited the process. Thank you for a job well done." - Brian Jackson, Superintendent, West Greene SChool District
5/5
"Our bleacher from GT Grandstands was a game changer for our facility and allowed us to substantially increase both the size and quality of events we host at the YMCA Aquatic Center!" - Mike Brady, Executive Director, YMCA Aquatic Center & YCF Swim Team
5/5