Grandstands
WE'RE IN THE GAME…of Grandstands!
If you are looking for grandstand manufacturers, GT Grandstands has you covered. As an international grandstands manufacturer, GT Grandstands can create custom grandstands for your specific needs.
If a standard design does not meet your site and capacity needs, we can custom-build a structure to meet your exact requirements. Our grandstands offer outstanding quality at a competitive price.
Permanent grandstands by GT Grandstands are custom built to your requirements and site considerations:
Seating Capacity
Spectator Flow
Space Availability
Sightline Requirements
Applicable Building Codes
Revenue Generation
GT Grandstands representatives will work directly with you to guide your seating project from start to finish. Site measurement, product planning, design consultation, and installation are all a part of the custom grandstand services that we provide.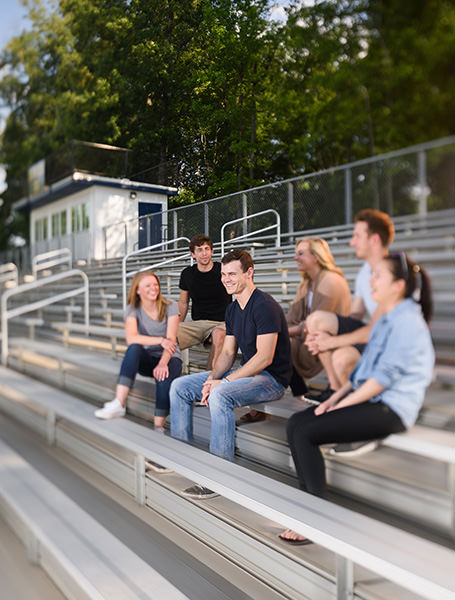 Stadium Seating - Choosing the Right Solution
I-Beam Structures
GT Grandstands specializes in i-beam construction. This flexible design option is easily adapted to hillsides and uneven terrain. This type of structure allows for the design of space underneath the structure to be used for concessions/restrooms and revenue-generating areas. GT Grandstands galvanizes all it's steel structures for years of maintenance-free use of the finish.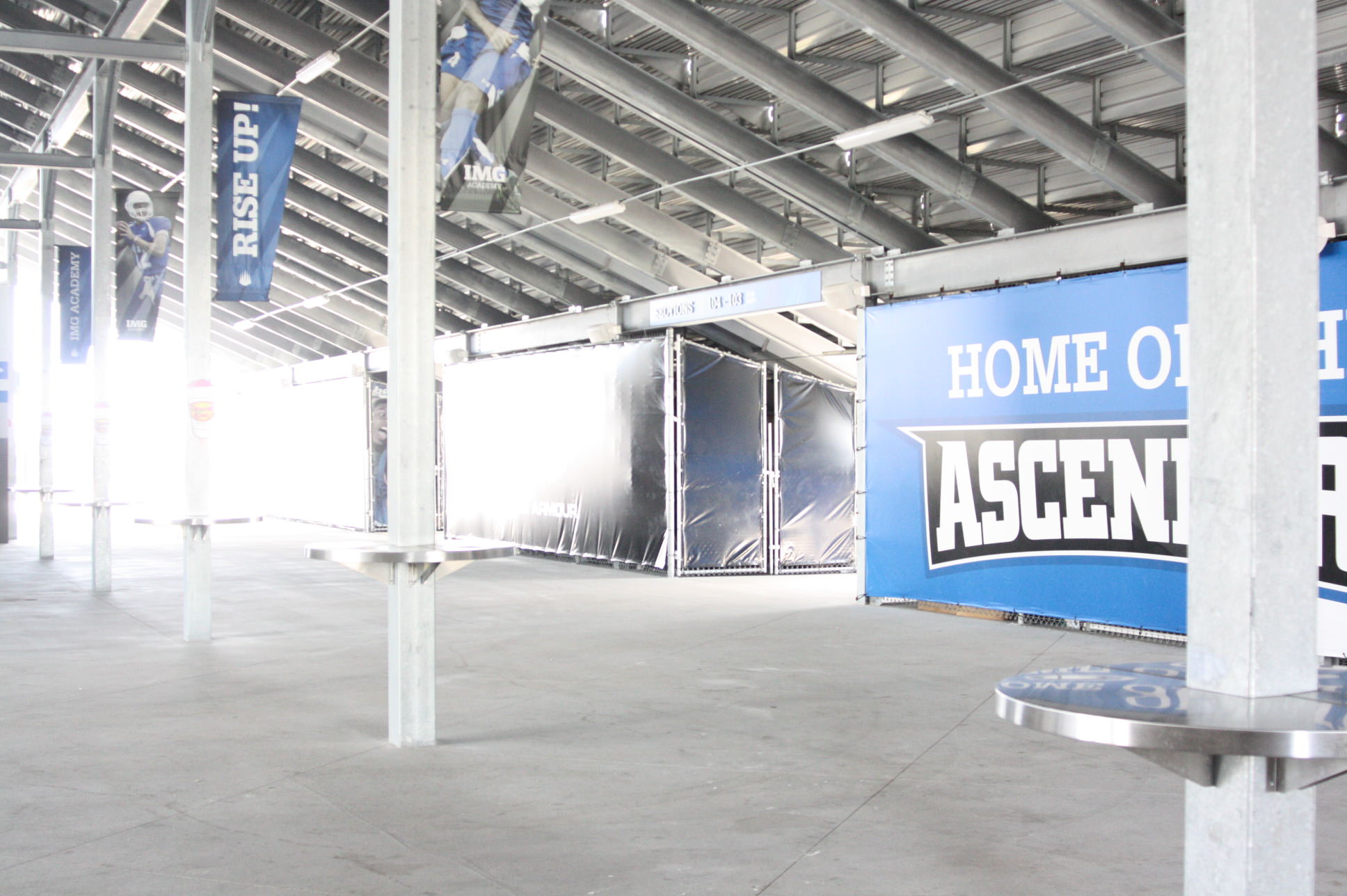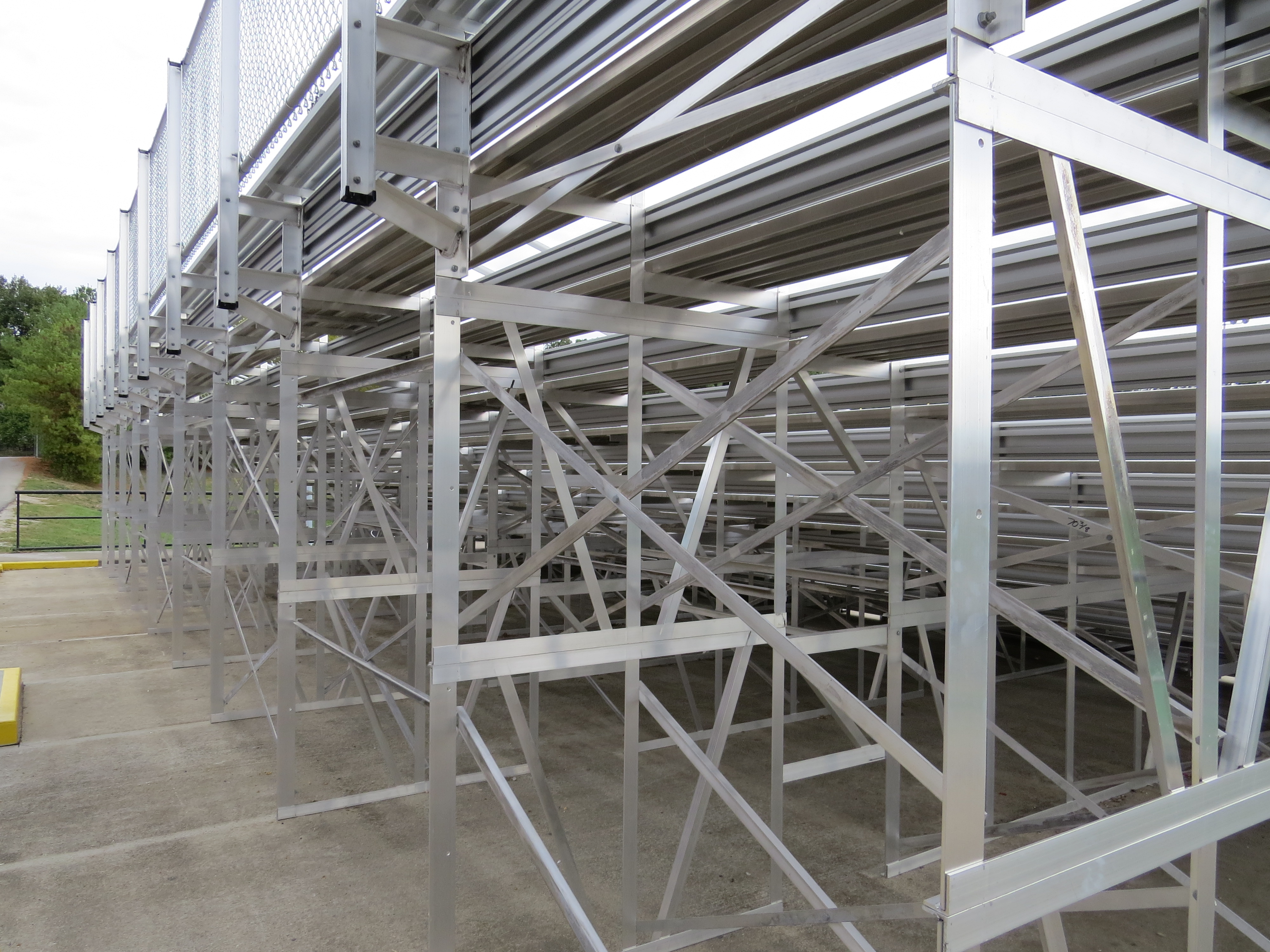 Angle Frame Custom Bleachers
Angle frame seating structures provide a great solution for level sites. These bleachers are attached to either a concrete foundation or installed with earth anchors. These bleachers are customizable to meet most capacity needs and can be either aluminum frames or galvanized steel frames.
Other Custom Options
Seating Options:
Powder-coated finishes
Fixed Chair options
Powder-coated backrests
Radius edge seats
Self-rising chairs
Decking System Options:

Semi-closed deck
Interlocking deck
Closed deck
Design Options:
Vertical Picket Guardrail
Vomitory Stair Exits
Ramped ADA Access
Metal Panel Enclosure
Mitered Layout
Space Saving designs
Learn more about GT Grandstands ADA requirements for bleacher seating!
Press Boxes for your Grandstand
GT Grandstands also manufactures press boxes for your grandstands.
Learn more about our functional and cost-effective press boxes.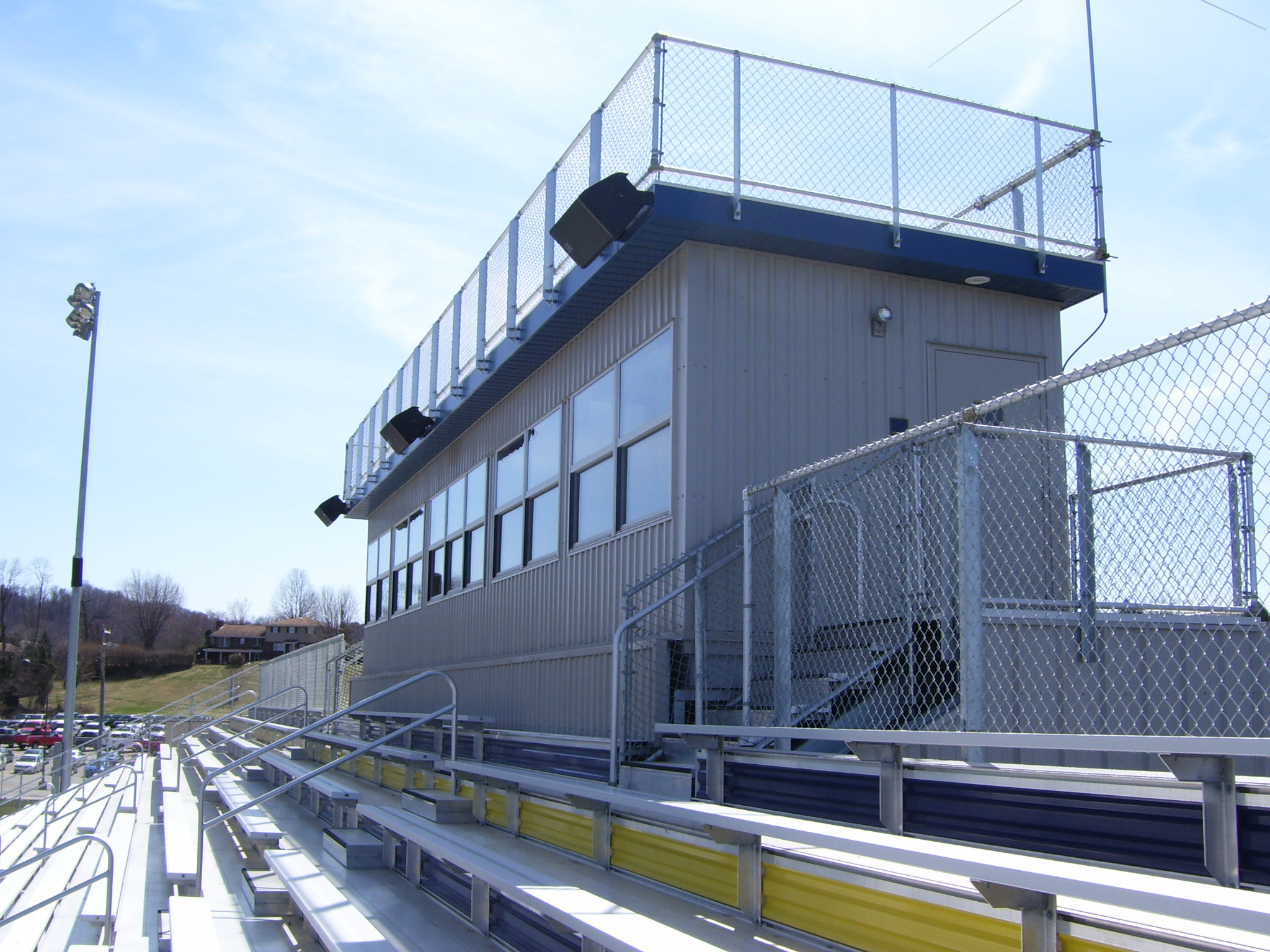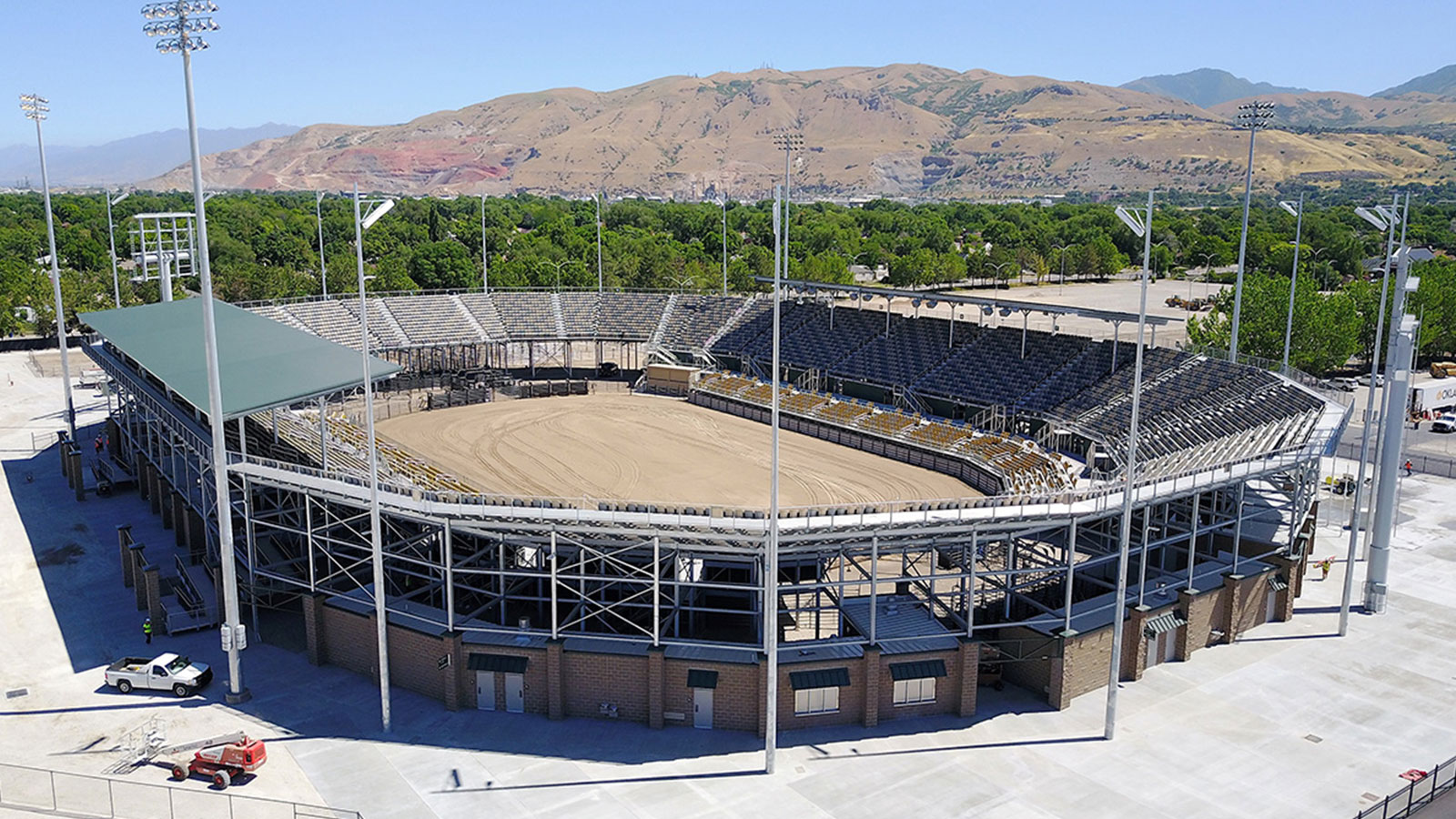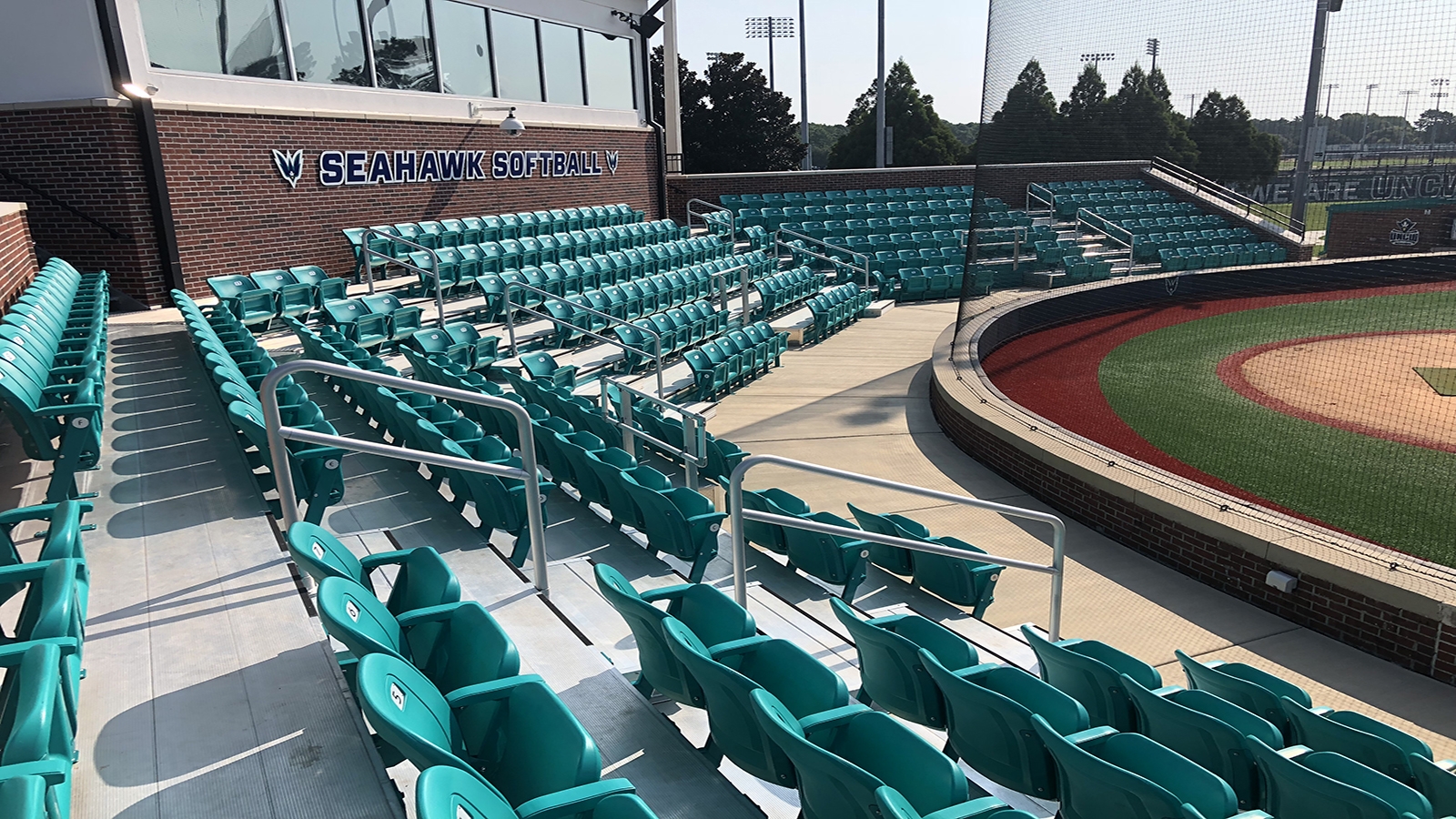 UNC Wilmington
Wilmington, NC
VIP Seating
Interlocking deck system
Custom 14" rise and 32" thread
Galvanized H frame support structure
Capacity: 308 with 6 ADA and 6 Companion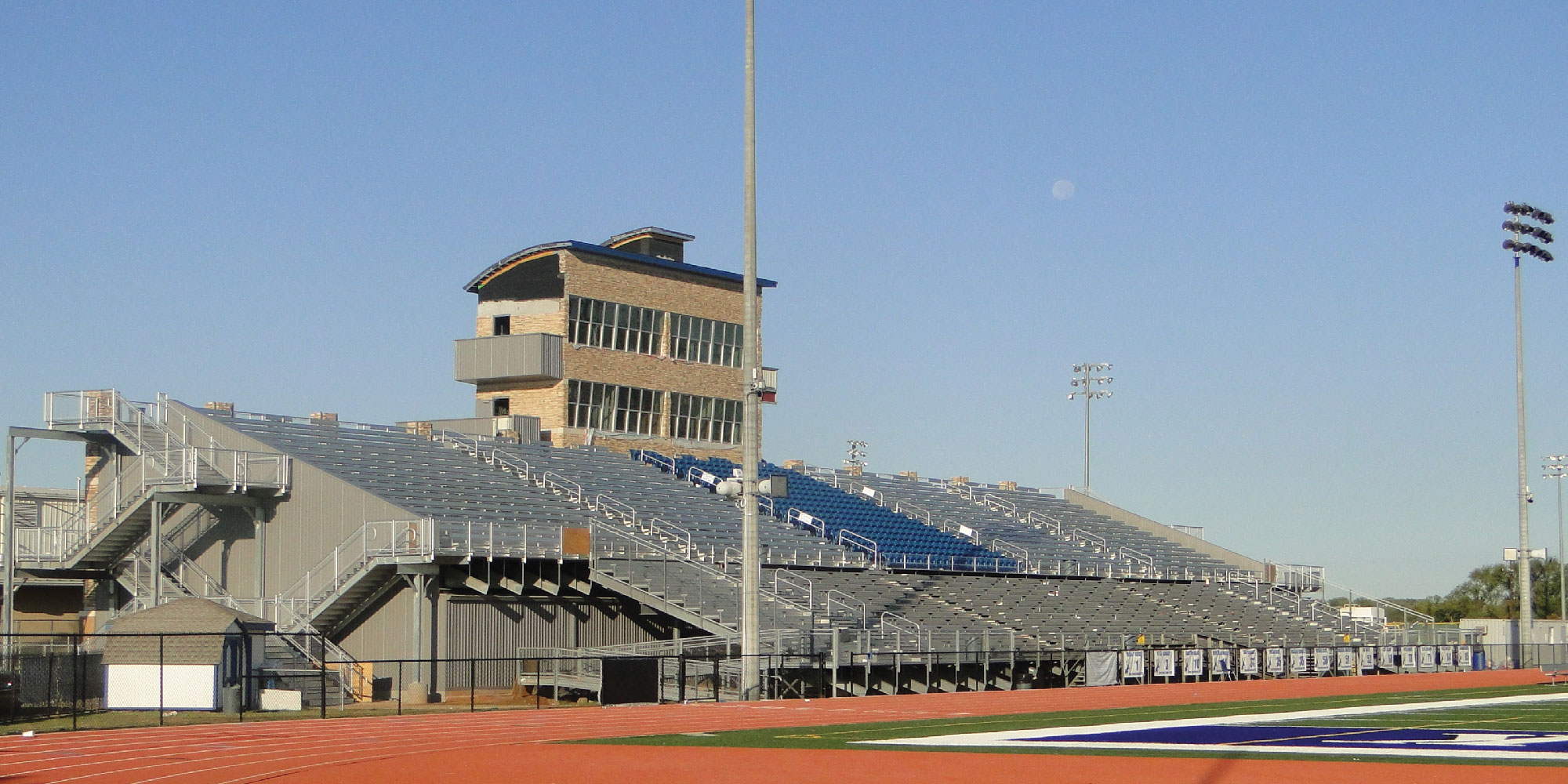 Deer Creek High School
16 Rows
2 Double Stair Towers
216 feet with seating for 1,975.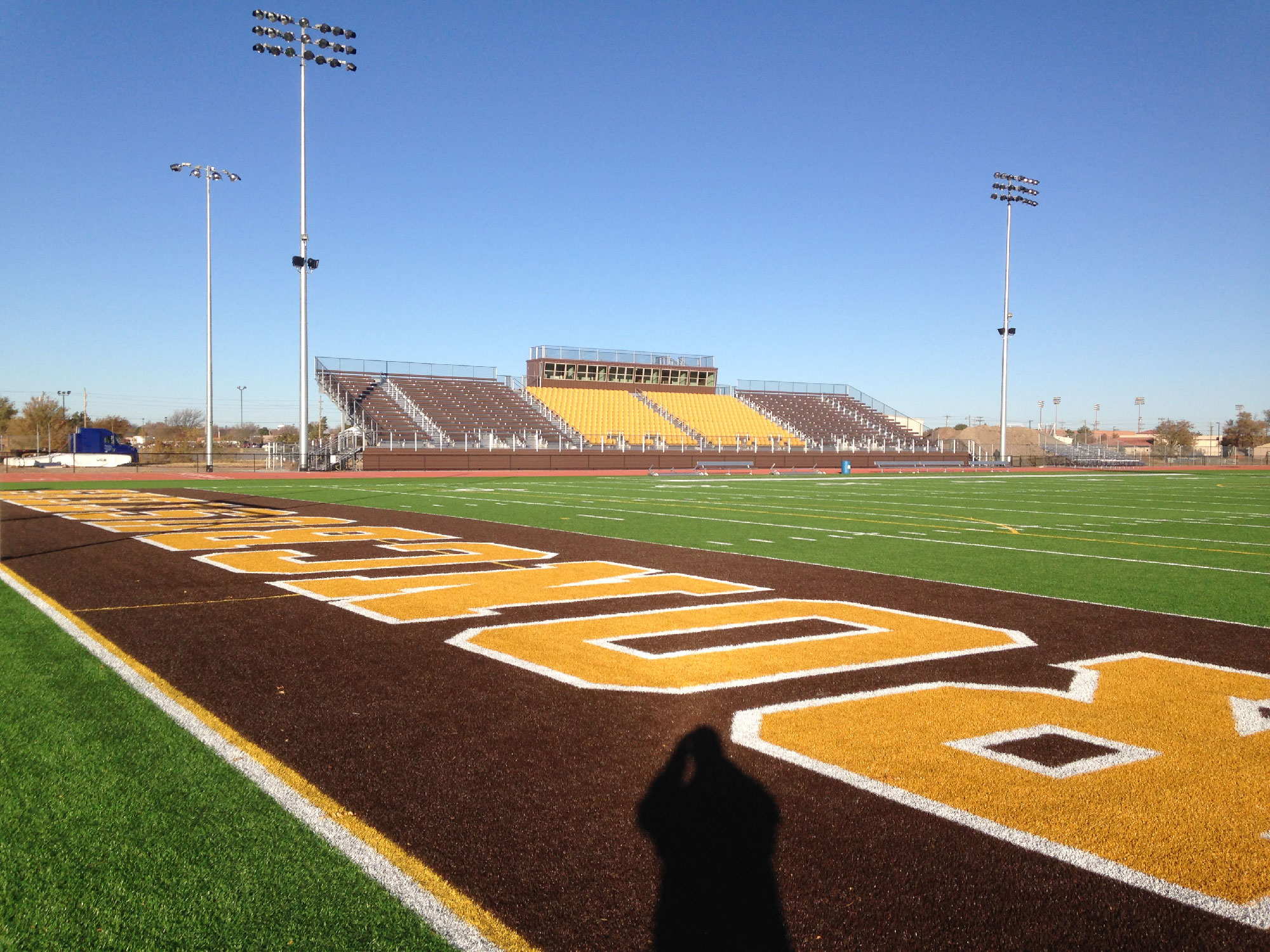 Garden City Community College
Garden City, KS: 1,450 seats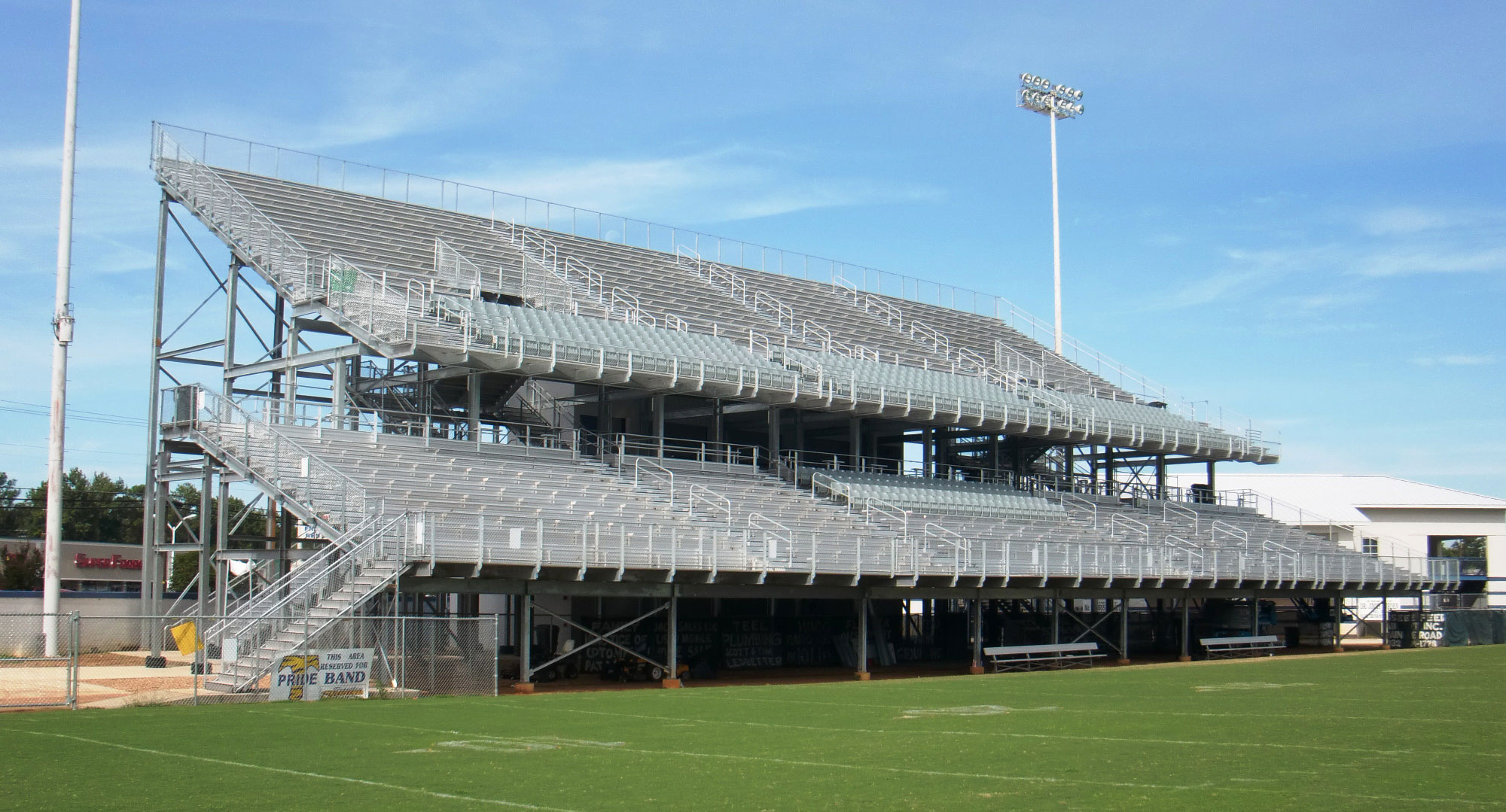 O'Brien Stadium
Tallahassee, AL: 2,947 seats
If you're looking for a grandstand manufacturer, we've got you covered!
GT Grandstands Reviews
Our Customers have rated GT Grandstands
Bleachers
5
/5 based on
10
customer reviews
Aluminum Bleachers
"I think the neatest part is the curbside appeal, It looks like a stadium and less like you are walking into bleachers. The ornamental fencing and the greenscape make it look great. " - Dale Robinson, Director of Parks and Recreation, Spanish Fork, Utah
Rodeo Arena
"The Days of '47 Cowboy Games & Rodeo would like to thank GT Grandstands for helping us build the arena in record time. We are thrilled to provide one of the finest rodeo venues in the nation for both our cowboys and fans, as we celebrate our pioneer heritage during the Days of '47 celebrations." - Dan Shaw, Days of '47 Rodeo
Bleachers
"As an independent company, Stadium Solutions could pick any bleacher manufacturer to promote. Many companies have approached us to see if we would carry their product. However, we only want to design and build the best in the business – that is why we represent GT Grandstands." - Mark Klopfer, President, Stadium Solutions, Inc
High School Bleachers
"Doing this project with Stadium Solutions and GT Grandstands using the KPN contract not only saved us money but expedited the process. Thank you for a job well done." - Brian Jackson, Superintendent, West Greene SChool District
Bleachers
"Our bleacher from GT Grandstands was a game changer for our facility and allowed us to substantially increase both the size and quality of events we host at the YMCA Aquatic Center!" - Mike Brady, Executive Director, YMCA Aquatic Center & YCF Swim Team