How to Create the Ultimate Sports Fan Experience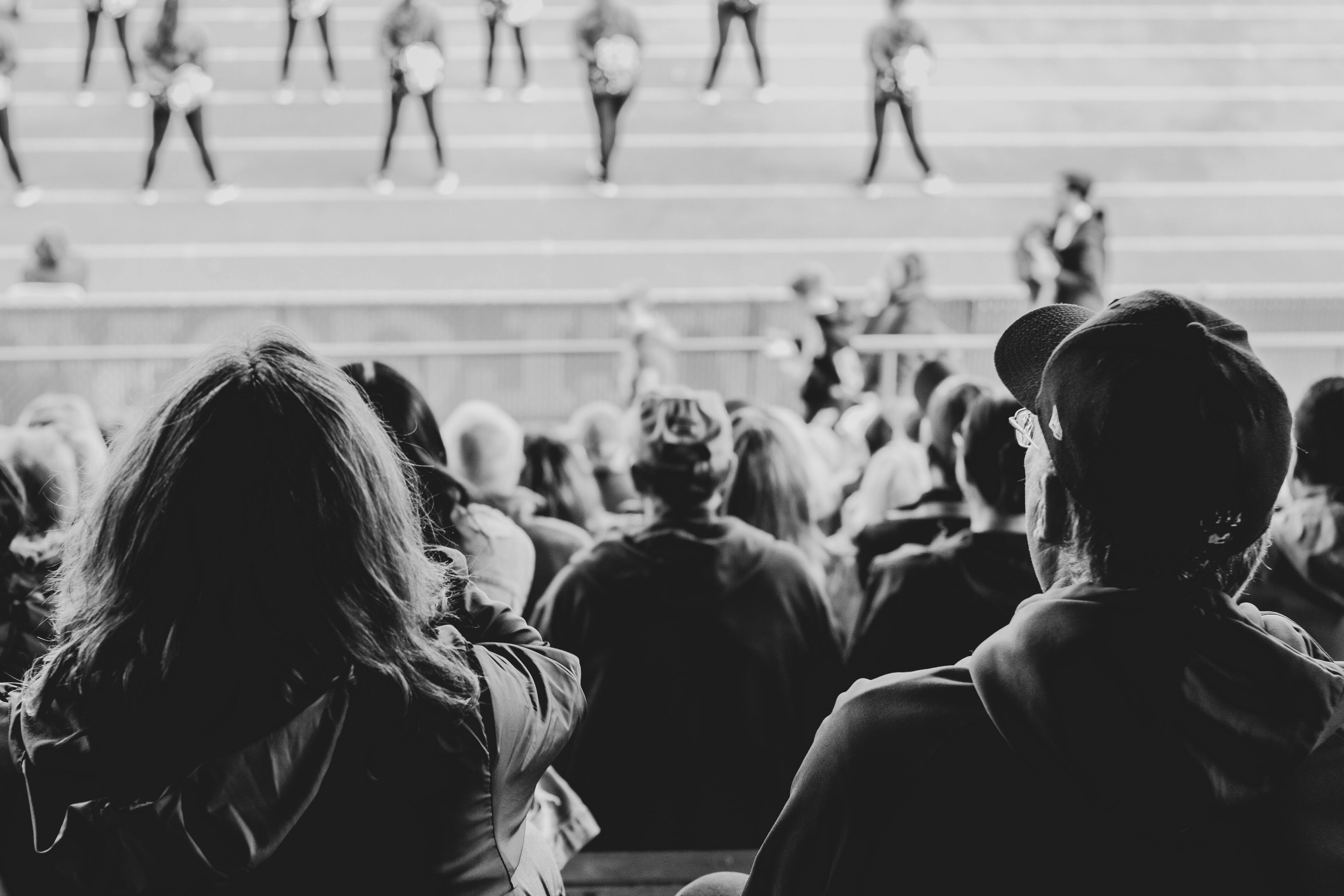 When you consider what truly brings a sports team to life, it is the fans. A passionate group of fans is beneficial for the team on so many levels. Motivation from people who appreciate the game drives the team to perform their hardest. In fact, studies have shown that ongoing verbal encouragement leads to maximum effort for a player. Of course, the more a team wins, the more the team sees positive financial outcomes. Plus, fan engagement boosts ticket and merchandise sales, which further supports team success.
With all of this in mind, making sure every sports fan feels excited and engaged should be a priority. Simply selling tickets is just the beginning—a number of considerations go into ensuring every fan has the best experience. Take a look at how you can create the ultimate experience for your team's fans.
Provide Good Music
Good music at a sports event sets the stage for excitement, high energy, and a memorable occasion. Think about the palpable energy that blazes through a stadium when a song like "We Will Rock You" fills the air just before a game. Without question, the right beat gets the fans ramped up for the event, oftentimes even persuading everyone to get up and move to cheer and encourage the team. However, the right kind of music even keeps spirits high when the team isn't performing at its best. Therefore, it is a good idea to plan for good songs to play throughout the event.
Have a Good Team Mascot
Team mascots give the entity of a sports team a recognizable face and personality. Some well-known team mascots connect with the audience so well that this can be the epitome of sports fan engagement. People have an easier time connecting to the personality of a mascot than the personality of the team because the team is a larger entity. Additionally, mascots easily engage children, which can be valuable future fans of the team. A good mascot also does an amazing job of energizing the crowd at a game and motivating the players.
Host Enticing Giveaways
Giveaways at sporting events are an excellent form of positive engagement with fans. Something as simple as branded team merch can make an event more memorable and exciting than usual. And, whatever you give away doesn't have to be expensive to make a lasting impact. Before the game, consider investing in items like:
Branded baseball caps, t-shirts, or other apparel
Team-colored noisemakers
Signed sports memorabilia from favorite players
Team-branded keychains and flags
Bumper stickers with brand-related colors and terminology
Host simple giveaways like drawings based on ticket numbers or seats. Not only do these simple giveaways offer something to look forward to at the game, but fans will also automatically promote the team by using branded merchandise after the game. For instance, one branded t-shirt may be seen by thousands if a fan wears their new shirt after the game.
Run Social Media Contests
Promoting fandom outside the stadium also enhances the fan experience. Games and events may be the big draw for most fans, but when fans feel appreciated by their favorite teams, they develop an even deeper appreciation. Use social media to further promote the team brand.
For example, you could create a fan giveaway or sweepstakes and share it across different platforms to give fans an opportunity to win a prize. These giveaways oftentimes get shared repeatedly on social channels, which further strengthens the network of followers and potential fan base. As an added bonus, social media can be an excellent place to further sports fan engagement by:
Hosting live streams or community Q-and-A sessions
Sharing information about ticket deals and discounts
Providing information about favorite players
Sharing key gameplay moments or game and player stats
Asking fans to engage by sharing their favorite pictures from games or events
Grandstand System Flow
Grandstand System "Flow" for a stadium is how well is the seating laid out to allow spectators to and from concessions and especially restrooms. Having good "flow" in a seating structure not only allows fans easy access to restrooms, but more importantly, easy access to concessions which financially benefits the team or school.
Invest in Custom Stadium Seats
You can easily create a better fan experience through the type of spectator seating you offer when fans visit to watch an event. The seats are where team fans spend the bulk of their time at a game. Therefore, making sure every fan has a good view and a comfortable seat is important to the overall experience. GT Grandstands offers an array of seat customization options, so you can modify standard bleachers for a better fan seating experience.
GT Grandstands Custom Bleacher Seat Options
Powder Coated Finish
Reinforce the team colors with custom stadium risers with powder-coated finishes. Adding team colors improve the overall aesthetics of the grandstand by tying in the same colors the team wears into the arena. Fans will feel more immersed in the experience and naturally know where they should take a seat to show their support for the team. 16 standard colors are available for your powder coating needs.
Fixed Chairs
Bench seating works well for some event arenas, but you can take things a step further in terms of seating comfort with fixed chairs. Fixed chairs can be implemented for the full grandstand, but they can also be implemented only in key areas or where special seating is more important. Fixed chairs automatically make fans more comfortable as spectators, which easily enhances the experience. The seats are available in an array of different colors to suit the brand.
Radius Edge Seating
Radius edge seating offers a more comfortable seat edge than the standard 90-degree angle. The edge of the seat is slightly curved, which can keep the fan's legs more comfortable while sitting. For sporting events that tend to run longer or hit overtime, having this additional edge for comfort can make a huge difference in the fan experience.
Self-Rising Chairs
Self-rising chairs automatically fold closed when the fan raises from the seat. These chairs can be used in certain areas of the grandstand or implemented into the full setup. One reason self-rising chairs work well for fans is they allow the fans more room to navigate through rows when making their way to their seats. However, these can also be valuable because a fan that prefers to stand will have more standing space. These chairs can also be purchased in different colors.
Learn More About Our Custom Bleacher Seats
Looking to enhance sports fan experiences with custom stadium seats? GT Grandstands has been a leading provider of custom bleacher seats and grandstands for more than two decades. From angle-frame bleachers to team benches and grandstands, we can help you create the seating that meets the needs of your stadium. We're proud to be part of your games! To find out more about our custom seating options, be sure to request a free catalog.